Smile Brite Dental Care provides gentle family oriented dental care to the adults and children in Newark, Delaware and the surrounding areas.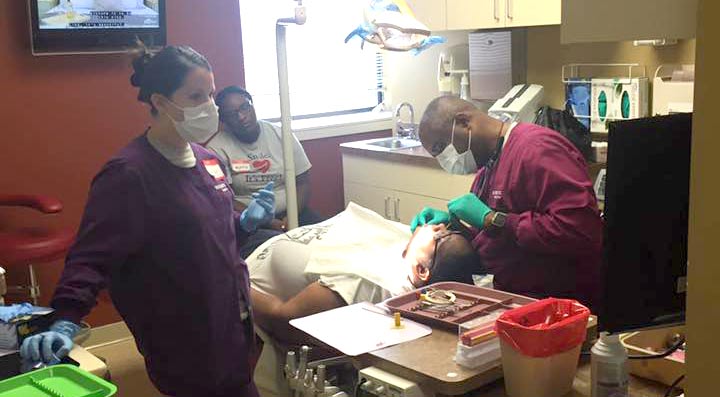 Our friendly and competent staff is dedicated to patient comfort and quality of care. We emphasize comprehensive care, quality, and preventive dentistry. We pride ourselves on providing the best and latest in dental technology and treatment options.
Safe Dental Services
We utilize the best equipment sterilization techniques available to dentists. We have a modern sterilization system Smile Brite Dental Care that exceeds OSHA requirements. The source of water for our dental units is distilled water (bottled water). This removes any chances for contamination from regular tap water, which is used in most dental offices.
Our Dental Services
In addition to general dentistry and cosmetic dentistry, we work with specialists in Periodontics (gum diseases), Implant dentistry and Endodontics (root canal treatments), and other specialists. We look forward to welcoming you to our dental family.


Staff were amazing with my child and their was no wait we were right in and out!!!!!!
Celia Lopez
Google Review


Every time I come in, everyone is friendly and professional. Dr. Bishop and his team are the best!
Kevin Soluade
Google Review


Another great visit! They always make me feel welcome and at ease.
Rose Willard
Google Review


Dr. Bishop and his staff are prompt, knowledgeable and professional.
Cookie Smith
Google Review
Have a Question?
Fill out the form below and we will respond within 24 hours.

Dr. Taurance N. Bishop, DDS
Recognized as one of the top Newark Dentistry practices.
Verified by Opencare.com