| | | | |
| --- | --- | --- | --- |
| Google Business | Yelp | Yellow Pages | Patient Connect |
We recommend that you get a routine dental cleaning to remove plaque and tartar from your teeth. Plaque is a sticky, colorless film of food and bacteria that forms constantly on your teeth.
Routine dental cleaning is often called prophylaxis or "prophy."
The Importance of Routine and Deep Teeth Cleaning
Even when you brush and floss properly every day, some plaque remains on your teeth and hardens to become tartar. Tartar can be removed effectively only with a professional cleaning.
It is important to remove plaque and tartar. As they are the main cause of tooth decay and gum disease.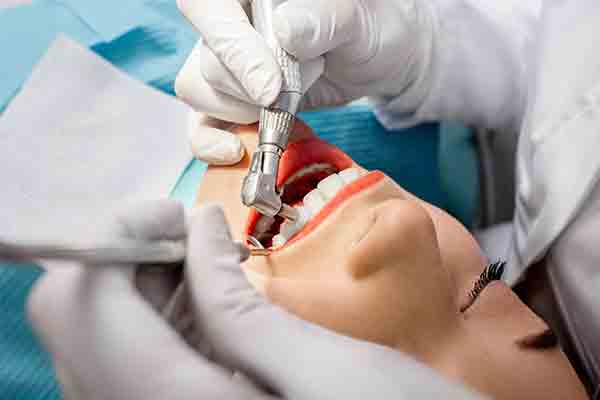 The Teeth Cleaning Procedure
To clean your teeth, we use a variety of instruments to carefully remove all the plaque and tartar above and below the gumline. These instruments may include hand scalers, an ultrasonic scaler, and dental floss, super floss, or other flossing aids.
We may also use polishing instruments to remove stains from your teeth. We will carefully review your home care routine as well.
With regular dental cleanings, we can help you maintain a healthy mouth and a beautiful smile.


Staff were amazing with my child and their was no wait we were right in and out!!!!!!
Celia Lopez
Google Review


Every time I come in, everyone is friendly and professional. Dr. Bishop and his team are the best!
Kevin Soluade
Google Review


Another great visit! They always make me feel welcome and at ease.
Rose Willard
Google Review


Dr. Bishop and his staff are prompt, knowledgeable and professional.
Cookie Smith
Google Review
Teeth Cleaning Dentist Office in Newark, DE
Address
300 Biddle Ave., Suite 204
Newark, DE 19702
Fax: (302) 838-8308
Get Directions
Have a Question?
Fill out the form below and we will respond within 24 hours.