| | | | |
| --- | --- | --- | --- |
| Google Business | Yelp | Yellow Pages | Patient Connect |
Veneers are thin shells of porcelain that are bonded to the front of your teeth. They can be a great choice to improve teeth that are stained, crooked, worn or have gaps.
The procedure can give you straighter, whiter, and more even- looking teeth. The porcelain has a translucent quality that resembles your natural teeth.
The Benefits of Tooth Sealants
Back teeth have deep grooves and pits that are very difficult to keep clean. Plaque, which is a sticky, colorless film of food and bacteria, collects in these grooves. Plaque is nearly invisible, so to see it, we may stain the plaque with a harmless red dye.
Every time you eat, the bacteria in plaque forms acid. Without a protective sealant, this acid attacks the enamel that protects your teeth and causes the enamel to break down. Then, you get a cavity.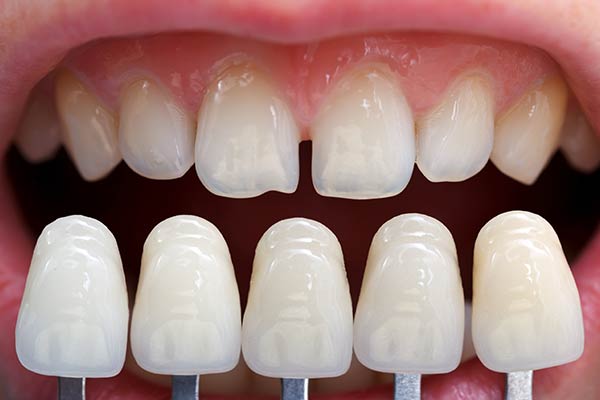 The veneers procedure
Placing veneers usually takes two or more appointments. First, we check the health of your gums and teeth. Many people do not need anesthesia for this procedure, but if you do, we will begin when we are sure the area is numb.
If necessary, we remove a minimal amount of tooth structure that is equal to the thickness of the veneer.
Next, we take an impression of your teeth. The impression is used by the lab to create your custom veneers.
In some cases, we might place temporary veneers on your teeth while your veneers are being made.
On your next visit, we remove the temporaries and place the permanent set, checking for color and fit. Once everything looks good, we bond them into place.
This procedure is a great way to transform your smile in just a couple of visits. Taking good care of them will give you a beautiful smile for many years.


Staff were amazing with my child and their was no wait we were right in and out!!!!!!
Celia Lopez
Google Review


Every time I come in, everyone is friendly and professional. Dr. Bishop and his team are the best!
Kevin Soluade
Google Review


Another great visit! They always make me feel welcome and at ease.
Rose Willard
Google Review


Dr. Bishop and his staff are prompt, knowledgeable and professional.
Cookie Smith
Google Review
Our Six Month Smiles Dentist Office in Newark, DE
Address
300 Biddle Ave., Suite 204
Newark, DE 19702
Fax: (302) 838-8308
Get Directions
Have Questions About Six Month Smiles?
Fill out the form below and we will respond within 24 hours.