Fractured Root Canal Tooth Extraction
| | | | |
| --- | --- | --- | --- |
| Google Business | Yelp | Yellow Pages | Patient Connect |
When the root of a tooth is fractured and cannot be saved, extracting the tooth can be the best choice for relieving pain and preventing infection.
Some fractured teeth cannot be saved
Many cracked teeth can be treated successfully with root canal therapy and a crown, especially those whose cracks are located above the gum line only. However, these treatments may not save the tooth when a fracture has extended into the root.
Fractured tooth extraction diagnosis and treatment
You may suspect you have a fractured tooth because:
the tooth is sensitive to hot or cold
you feel a sharp pain when you chew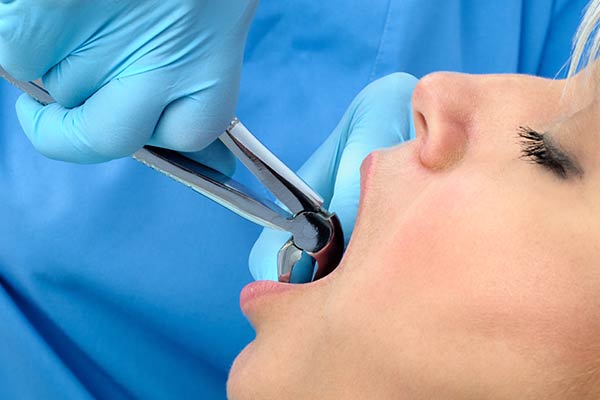 To determine if a fractured tooth extraction is right for your situation, we'll perform a thorough exam, which typically includes x-rays. However, x-rays may not reveal the crack, so we may analyze your bite to isolate the problem or examine your gums for signs of the fracture.
If the tooth cannot be saved, it's important to extract it as soon as possible to prevent pain and infection in the tooth and jawbone. With modern dental techniques, the procedure should be a comfortable one for you. In many cases, we also recommend replacing an extracted tooth to preserve the jawbone and stabilize your bite, so we'll talk with you about your replacement options.


Staff were amazing with my child and their was no wait we were right in and out!!!!!!
Celia Lopez
Google Review


Every time I come in, everyone is friendly and professional. Dr. Bishop and his team are the best!
Kevin Soluade
Google Review


Another great visit! They always make me feel welcome and at ease.
Rose Willard
Google Review


Dr. Bishop and his staff are prompt, knowledgeable and professional.
Cookie Smith
Google Review
Our Six Month Smiles Dentist Office in Newark, DE
Address
300 Biddle Ave., Suite 204
Newark, DE 19702
Fax: (302) 838-8308
Get Directions
Have Questions About Six Month Smiles?
Fill out the form below and we will respond within 24 hours.