| | | | |
| --- | --- | --- | --- |
| Google Business | Yelp | Yellow Pages | Patient Connect |
When heavy plaque and tartar deposits have built up on your teeth, we often recommend a procedure called full mouth debridement to remove that buildup.
The benefits of full mouth debridement
Plaque is a sticky, colorless film of food and bacteria that constantly forms on your teeth. If it is not removed every day, plaque hardens into tartar, and over time, plaque and tartar build-up on your teeth. A heavy buildup blocks our ability to clearly see and examine your teeth and gums.
It is also important to remove the accumulation of plaque and tartar because they are the main cause of tooth decay and gum disease.
Many factors can contribute to a heavy buildup, including—
dry mouth, also called xerostomia
tobacco use
certain health conditions
wearing braces
poor homecare
not getting regular professional dental cleanings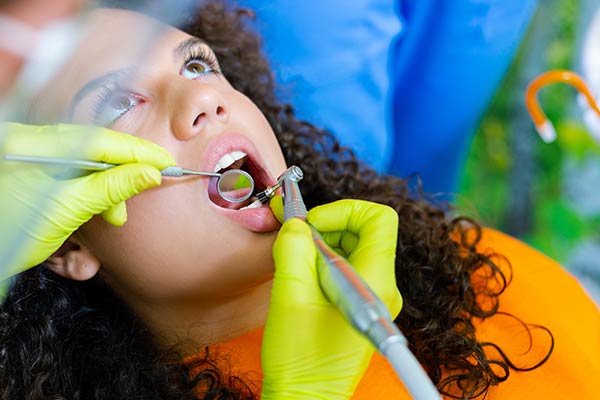 The debridement procedure
Depending on the situation, we may begin the procedure by recommending a numbing gel or offering nitrous oxide to make you more comfortable.
Next, we use a variety of instruments to carefully remove the plaque and tartar above and around the gumline.
We may also apply an antimicrobial rinse. Then we finish the procedure by carefully reviewing your homecare routine.
A full mouth debridement is an important initial step in the ongoing evaluation and treatment of your oral health.


Staff were amazing with my child and their was no wait we were right in and out!!!!!!
Celia Lopez
Google Review


Every time I come in, everyone is friendly and professional. Dr. Bishop and his team are the best!
Kevin Soluade
Google Review


Another great visit! They always make me feel welcome and at ease.
Rose Willard
Google Review


Dr. Bishop and his staff are prompt, knowledgeable and professional.
Cookie Smith
Google Review
Our Six Month Smiles Dentist Office in Newark, DE
Address
300 Biddle Ave., Suite 204
Newark, DE 19702
Fax: (302) 838-8308
Get Directions
Have Questions About Six Month Smiles?
Fill out the form below and we will respond within 24 hours.