| | | | |
| --- | --- | --- | --- |
| Google Business | Yelp | Yellow Pages | Patient Connect |
An intraoral camera is a highly advanced innovation in dentistry that allows us to get a close-up view inside your mouth.
The camera handpiece is approximately the size and shape of a dental mirror. It has a built-in light source, so it gives us easy-to-see video and still pictures.
We can zoom in on one tooth or give you a video tour of your entire mouth. The images are displayed on a television or computer monitor, so you will be able to see problems such as worn or broken fillings, cracked teeth, plaque deposits, cavities next to fillings, gum disease, or excessive wear. After we have treated your dental condition, the intraoral camera lets you see, up close, your beautiful, healthy teeth and gums.
Images captured with an intraoral camera can often be printed out for you to take home or for us to store with your dental record. They can also be sent to specialists and insurance companies.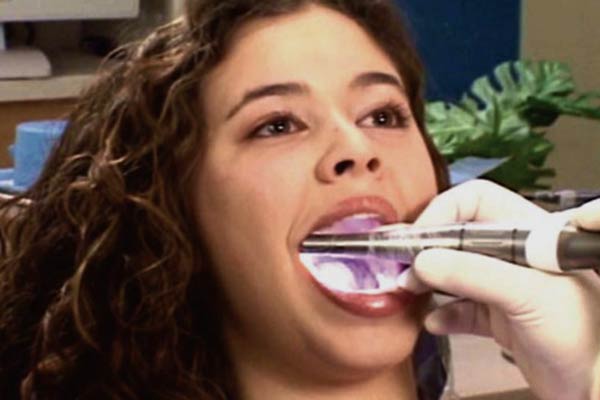 You can see what we see with an intraoral camera
The intraoral camera allows you to be an active partner in your dental treatment by enabling you to see what we see inside your mouth. With a clear understanding of your dental conditions, you can make treatment decisions with confidence.
Tooth sealants are an effective shield that can defend your back teeth against cavities and help preserve your oral health.


Staff were amazing with my child and their was no wait we were right in and out!!!!!!
Celia Lopez
Google Review


Every time I come in, everyone is friendly and professional. Dr. Bishop and his team are the best!
Kevin Soluade
Google Review


Another great visit! They always make me feel welcome and at ease.
Rose Willard
Google Review


Dr. Bishop and his staff are prompt, knowledgeable and professional.
Cookie Smith
Google Review
Our Six Month Smiles Dentist Office in Newark, DE
Address
300 Biddle Ave., Suite 204
Newark, DE 19702
Fax: (302) 838-8308
Get Directions
Have Questions About Six Month Smiles?
Fill out the form below and we will respond within 24 hours.