| | | | |
| --- | --- | --- | --- |
| Google Business | Yelp | Yellow Pages | Patient Connect |
A sealant is a clear or white plastic coating that is placed on the biting surfaces of back teeth to help prevent tooth decay.
The Benefits of Tooth Sealants
Back teeth have deep grooves and pits that are very difficult to keep clean. Plaque, which is a sticky, colorless film of food and bacteria, collects in these grooves. Plaque is nearly invisible, so to see it, we may stain the plaque with a harmless red dye.
Every time you eat, the bacteria in plaque forms acid. Without a protective sealant, this acid attacks the enamel that protects your teeth and causes the enamel to break down. Then, you get a cavity.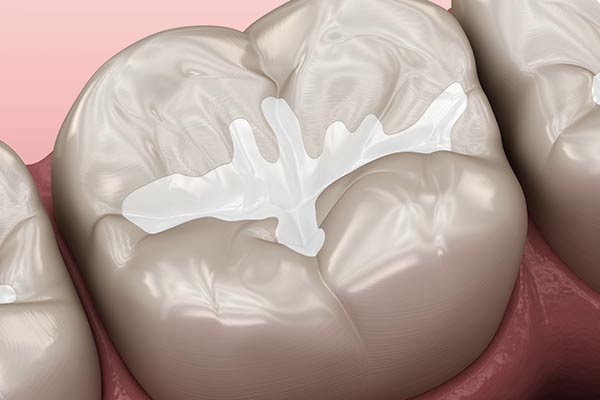 Placing Sealant
To place the tooth sealants, we thoroughly clean and dry your teeth. Next, a conditioning solution is applied. Then we brush the sealant material into the grooves of your back teeth. Some types of sealants harden on their own, while others harden when exposed to a special light.
Tooth sealants are an effective shield that can defend your back teeth against cavities and help preserve your oral health.


Staff were amazing with my child and their was no wait we were right in and out!!!!!!
Celia Lopez
Google Review


Every time I come in, everyone is friendly and professional. Dr. Bishop and his team are the best!
Kevin Soluade
Google Review


Another great visit! They always make me feel welcome and at ease.
Rose Willard
Google Review


Dr. Bishop and his staff are prompt, knowledgeable and professional.
Cookie Smith
Google Review
Our Six Month Smiles Dentist Office in Newark, DE
Address
300 Biddle Ave., Suite 204
Newark, DE 19702
Fax: (302) 838-8308
Get Directions
Have Questions About Six Month Smiles?
Fill out the form below and we will respond within 24 hours.